ChurchillPolarBears.org is the premier online destination for information about the polar bear population that returns to the community of Churchill, Manitoba to await the freezing of the Hudson Bay in early autumn. This amazing migration offers the rare opportunity to see these majestic animals in the wild. The remote community of Churchill has embraced these seasonal visitors and has assumed stewardship over the local polar bear population with an emphasis on conservation and habitat protection.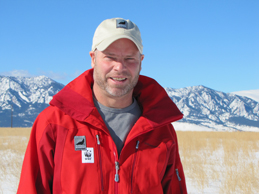 Polar bear expert Steve Selden has over 20 years of experience with polar bear tours in Churchill, and serves as the executive editor of ChurchillPolarBears.org. His professional expertise and insight offer an insider's look at the polar bears, the community of Churchill, the surrounding eco-system and conservation efforts by World Wildlife Fund (WWF) and Natural Habitat Adventures. He also writes for the blog, which offers real-time updates on the polar bear population in Churchill, from the time they arrive to await the freezing of the Hudson Bay until they depart to their icy hunting grounds.
Besides offering a wealth of information on polar bears and Churchill, you can visit WWF's incredible polar bear tracker site. WWF uses GPS technology to trace the migration routes of several bears. As climate change begins to affect the routines of the polar bears, the tracker is a facinating way to find out how they are adapting to the ever changing Arctic environment.
Finally, feel free to contact us with any questions or comments you may have. Any questions regarding polar bears or Churchill will be passed on to Steve Selden. Thank you for visiting ChurchillPolarBears.org and we hope you enjoy learning more about the town of Churchill and the polar bears that call it home for several months a year.