Travelers to Churchill on Natural Habitat's northern lights tours have been enjoying clear skies and pristine, powdery white snow in Winnipeg as well as in Churchill these days.
The Hudson Bay and Churchill River are frozen solid and aurora borealis displays have been extraordinary over the frozen tundra around Churchill. This ice coverage chart from the Canadian Ice Service shows the extensive coverage of thick pack ice.
While nights in Churchill are consumed with searching out and viewing aurora borealis, days and early evenings leading up to these exciting excursions are filled with natural and cultural activities unique to the isolated village of Churchill.
Guide Karen walker's group had some fun experiences in Thompson en route to Churchill. A Heritage Museum visit and a walk along the Burntwood River set up a thrilling visit to frozen Pisew Falls…always the highlight of the journey through the nickel belt.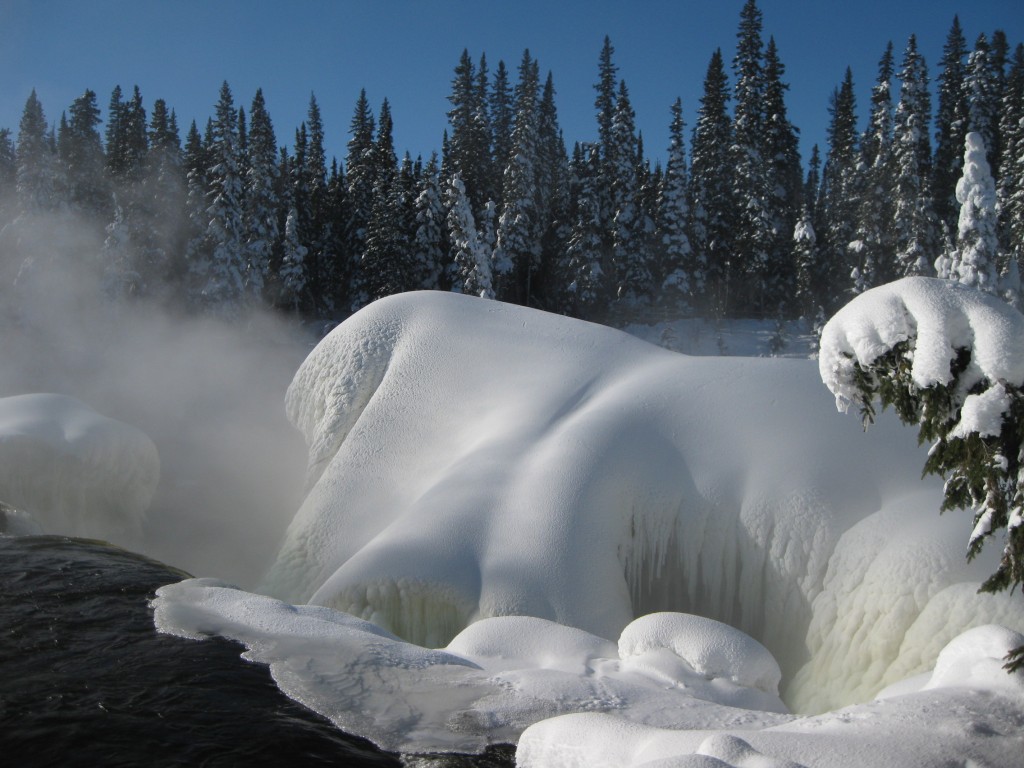 Dog sledding with Churchill River Mushers or Wapusk Adventures gives everlasting memories from an experience of a lifetime. Dogs crying with enthusiasm and the stabbing cold seem to "burn" a memory in one's mind forever. Karen's group went on an extended run winding in and out of the boreal forest. Travelers spent some time in Kelly's trapper's tent and heard stories of the north over coffee or hot chocolate.
The optimal night of northern lights in Churchill was a swirling display of greens culminating in a circular pattern over the Hudson Bay. Each night had aurora though this particular night was the pinnacle of the trip.
Another activity out at the Churchill Northern Studies Center involved snow sampling and analyzing the snowflake from its inception to it becoming a part of the snow pack. Igloo building instruction also is taught by some local experts and the group returns the following night to photograph the igloo with aurora overhead.