A 2016 Scientific Working Group report on two Arctic sub – populations was released last week and appeared to confirm what local Inuit have been seeing over many years. Polar bear populations in Baffin Bay and Kane Basin are considered stable and not declining as Polar Bear Specialist Group scientists previously claimed.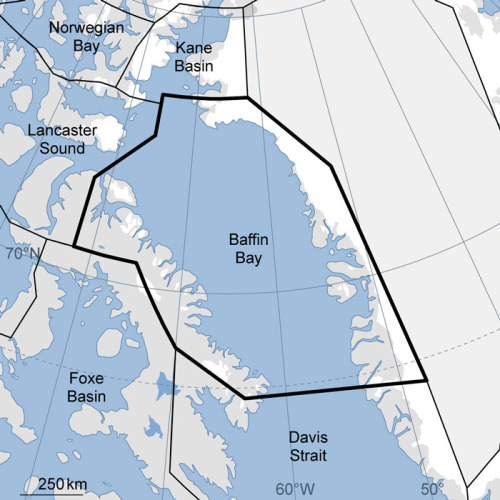 The IUCN Polar Bear Specialist Group had previously designated the two sub – populations to be in decline mostly as a result of over – hunting. The same regions were assessed by Environment Canada in 2014 and termed 'data deficient" for Kane Basin and 'likely declining' for Baffin Bay.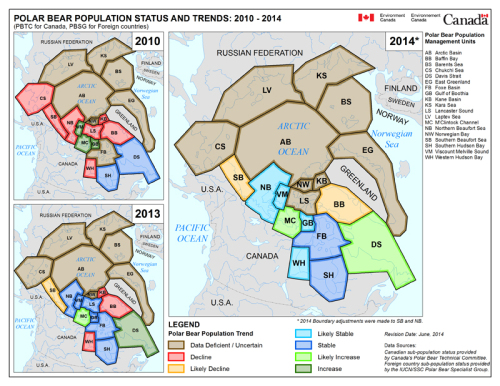 The new report suggests the global population estimate should be adjusted to the plus side and the 2015 IUCN Red List also be revised. Currently the only sub – population to hold the 'likely declining' label is the Southern Beaufort region. With the new data at hand the global population size should rise from  22,000-31,000 (as designated by 2015 IUCN Red List) to 22,633-32,257 polar bears worldwide. This estimate is not including the surprising 42% increase in the Svalbard area of the Barents Sea sub – population. In 2015 975 polar bears were counted in that region nearly 300 more than the 685 counted in 2004.
In the wake of continuous dark news regarding Arctic ice decline, this news, at very least, is encouraging from a species perspective. With action and continued conservation efforts from groups such as World Wildlife Fund, polar bears and the Arctic can be protected well into the future.