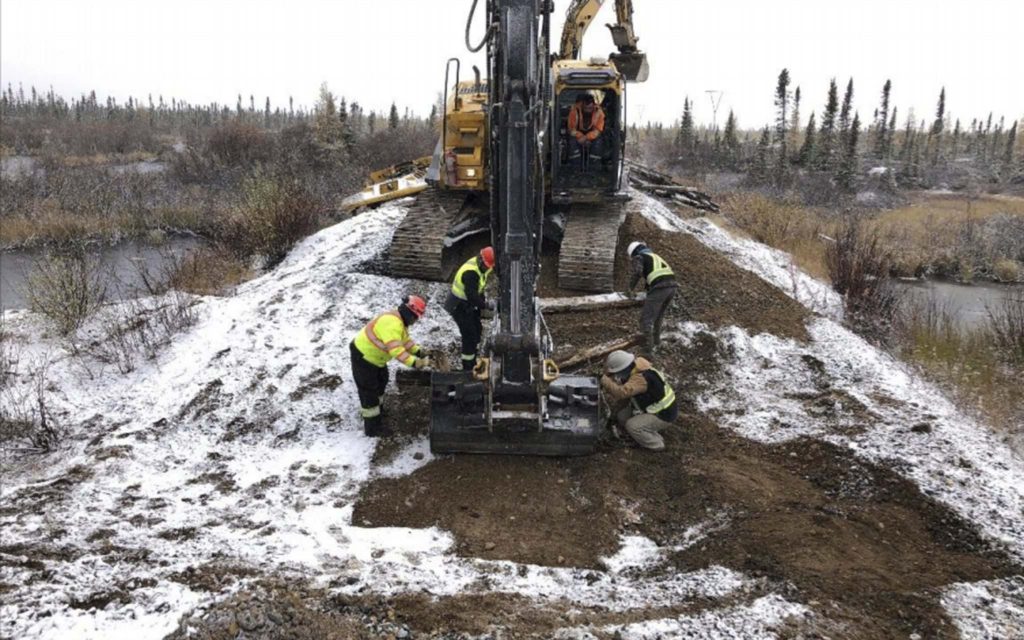 Arctic Gateway, new owners of the Hudson Bay Rail line railway to Churchill issues warning that recent snowfall and last month's fatal derailment just might delay restoration of northern rail service until the spring. The consortium took ownership of the Railway and Port of Churchill on August 31.
Despite regular postings on social media of intense progress on track repairs, Arctic Gateway spokesman Murad Al-Katib stated that crews are working tirelessly on the tracks despite the snow, "but it remains possible that this work cannot be completed prior to the onset of winter."
Despite the fact that workers would soon complete fixing all the washouts that occurred along the line during flooding in May 2017, the strength of the line still needs testing by transporting equipment north to Churchill.
"Even if the washout repairs occur prior to winter, it is still possible that rail service will not be restored until the spring," wrote the chief executive officer of Saskatchewan grain giant AGT Foods.
He noted rail companies and governments have offered to help, "but it may take time to get the right equipment up to the repaired section of the line."
However due to the recent deadly derailment that occurred on Sept. 15, near Ponton, south of Thompson, Al-Katib has indicated that might severely delay transporting equipment near Churchill. The derailment track section remains closed while inspections of the incident continue.
A washout, most likely resulting from beaver dams clogging culverts caused the derailment according to the Transportation Safety Board. In the derailment a 38-year-old worker was killed. Arctic Gateway has since revamped the beaver – control program which was dropped in 1997 by previous owner Omnitrax from the USA.
All in all, Arctic Gateway seems to be moving in a very positive direction with the rail – line. We are all excited to see the first train roll into Churchill in the near future!