Natural Habitat guide Karen Walker finished off the northern lights season with a fun group of travelers that flew in and out of Churchill.  "We arrived and had snow the first evening, but the sky cleared around midnight, so I woke up the guests and we drove down to the inukshuk behind the town complex for a nice view of the aurora." reported Karen. High winds hampered the outside time a bit and soon the clouds appeared driving the group back to the hotel and warm beds. Great start to the adventure!
The following day was a full one starting with Dene elder Caroline Bjorklund giving a cultural presentation on the native traditions of the Dene people. An exhilarating dog mushing trip on a beautiful, clear day got everyone's blood flowing while gliding through the boreal forest…only the sound of paws breaking the crust of the snowy trail singing through the thin, black spruce forest.
That evening viewing the northern lights was incredible. Two hours of arches and swirls of greenish, diffused light in the sky above the Hudson Bay left lasting bonds between travelers and a everlasting memory of their journey north. A nice display indeed.
A visit with Myrtle and a presentation on Metis people and native culture the next morning followed by a drive out to the Churchill Northern Studies Center launched another active day in Churchill. A demonstration on snow testing gave the group some insight into what scientific research happens at this amazing, revamped facility.  The sky was overcast all day, but cleared later in the evening in time for the traveler's arrival at the aurora domes outside of town. The aurora appeared just as the group got settled in. "The lights grew brighter, then suddenly gave us quite a show — fast dancing curtains, tinged in pink, swirls, and a corona right overhead.  It was a short but awesome display." Karen reported. Everyone was thrilled with another stellar viewing night.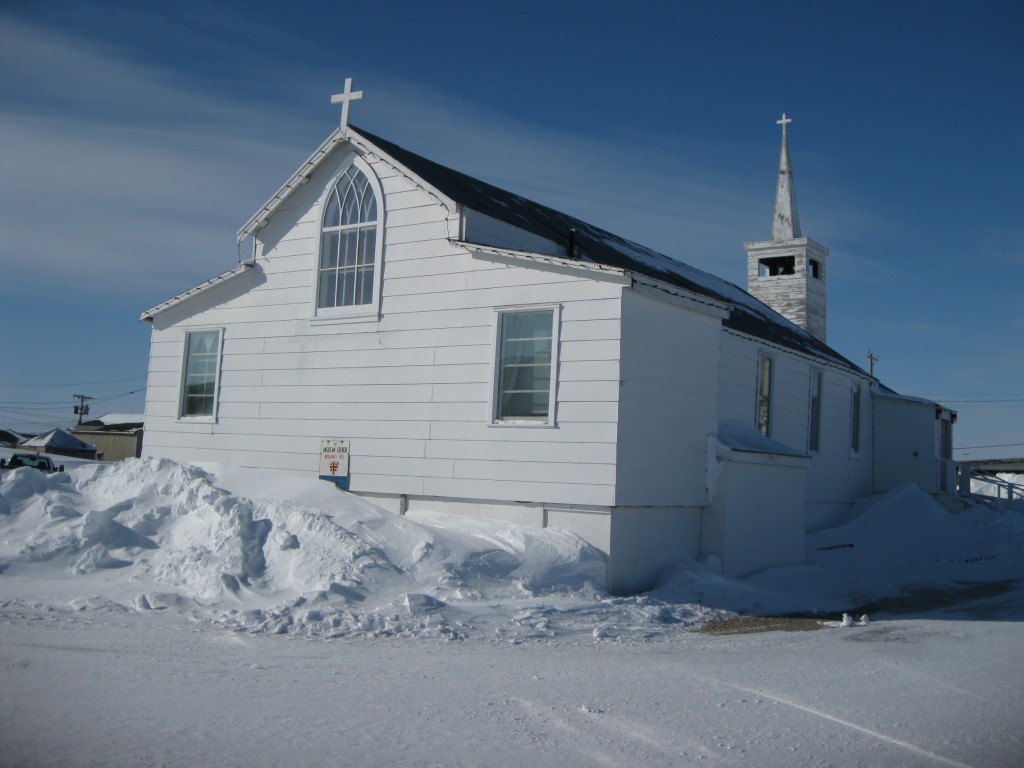 Since the Anglican church was under construction, Bill Calnan had the group out to Goose Creek to give his Hudson Bay historical talk and give people a feel for living in the snowy, cold conditions in Churchill.  A fine way to round out an amazing trip to the sub-Arctic!
Another year of incredible immersion in Arctic culture and fine aurora viewing…every season is different and surprising. Another group of travelers will get to experience the same, hopefully, next year. For now, the next phase of natural adventure in Churchill will come in the form of beluga whales finding their way to the Churchill estuary in the Spring-time. Natural Habitat Adventures provides summer trips that are well rounded and all encompassing. Birding, botany and ample wildlife sightings fill long days of exploring. Can't wait.