Amazing experiences have come from this polar bear season in Churchill, Manitoba for Natural Habitat Adventures guide Moira Le Patourel! "I am thoroughly enjoying my third season in Churchill and have been absolutely thrilled with the sights that have come my way while guiding the six-day and seven-day Classic adventures this season. My guests and I have been lucky enough to enjoy encounters with snowy owls, arctic fox, red fox, arctic hare and LOTS of incredible views of polar bears (and polar boulders too!)." reported Le Patourel.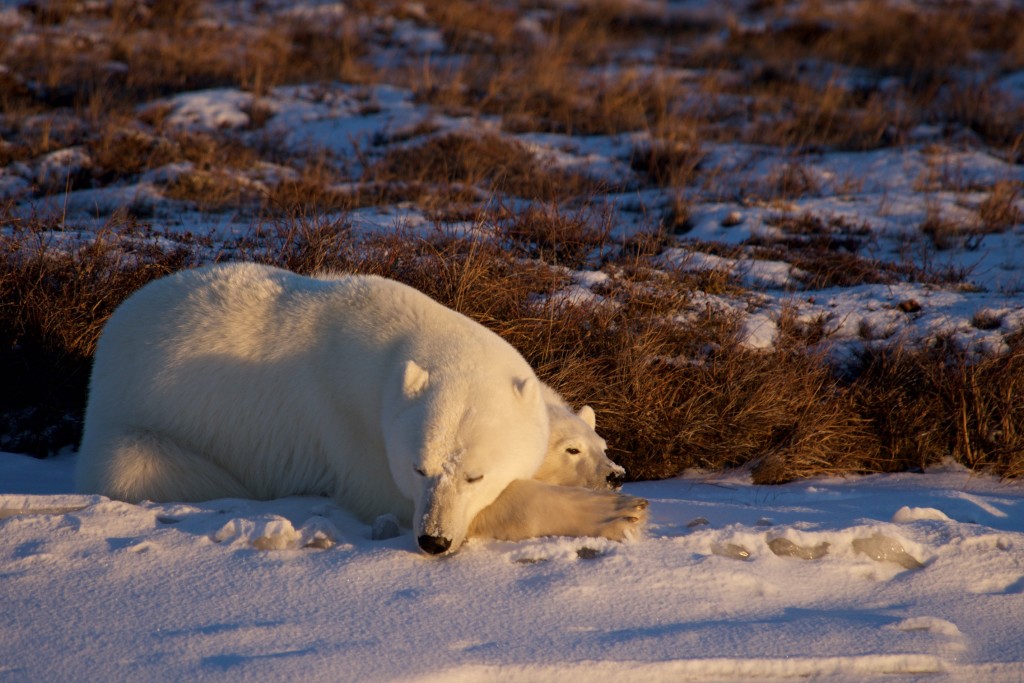 "One of my favourite moments of the season thus far was a late-in-the-day sighting of a female polar bear. She was spotted laying beside a frozen pond, along our road home. We were able to sit with her for a while, as the sun began to set on the tundra and on this beautiful bear. At first it seemed like only one adult bear was laying down, until a small black nose and a pair of ears poked out from behind. Smiles shone all around our Rover as we realized that we had the privilege of being in the presence of a mother polar bear and her cub of the year. The light faded slowly and all too soon we had to head home, leaving the mother and cub behind; our Rover crew silent in communal contentment, and smiling, appreciating all things polar bear." stated Le Patourel.
As we come down the stretch of another
incredible polar bear season in Churchill
, excitement is overflowing from guides and travelers as well. Fresh perspectives from guides in Churchill enable us all to see the polar bear world with a clear mind and vision.